Person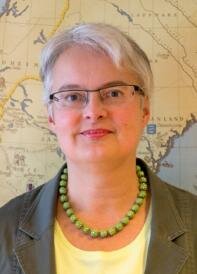 Professor
History
Department of History
Contact information
E-mail wiebke.kolbehist.luse
Phone +46 46 222 79 72
Room LUX:A314
Visiting address
Helgonavägen 3, Lund
Postal address
Box 192, 221 00 Lund
Internal post code 30
I am a professor of modern history with research interests in cultural history as well as in social and political and not at least in gender history. Before I came to Lund university in March 2012, I worked at the universities of Stockholm, Hamburg and Bielefeld.
I received most of my academic training in Germany. My dissertation (Bielefeld university, 1999) was a comparison of Swedish and West German parental politics, 1945 to 2000. In recent years, I did research on tourism history and on European commemoration cultures.
Currently I work, together with scholars in Germany, the UK and the Netherlands, in a HERA project on the European spa as a transnational public space and social metaphor. I am also writing a book about history tourism.
I teach both in undergratuate and postgraduate studies, particularly on modern history and on theory and method.
In the Research Portal you can search and find information about all active researchers, units, publications, projects, infrastructures, and more, to get an overview of Lund University research.
My profile in Lund University research portal
Administrative mandates
Member of the scientific board of the National Graduate School in Historical Studies
Scientific Journals
- Chief editor of Scandia. Tidskrift för historisk forskning (Journal for historical research)
- International editorial board member of
Historisk Tidskrift
- Editorial board member of WerkstattGeschichte
- Peer reviewer for:
- Historisk Tidskrift
- Social Politics. International Studies in
Gender, State and Society
- Journal of Contemporary History
Scientific networks and research groups
- Founder and leader of the Nordic Network for Tourism History
- Öresund gender history network
- Association of German spa museums
Memberships
- Swedish History Association
- German History Association
- German Womens' and Gender History Association
- Vetenskapssocieteten i Lund
Professor
History
Department of History
Contact information
E-mail wiebke.kolbehist.luse
Phone +46 46 222 79 72
Room LUX:A314
Visiting address
Helgonavägen 3, Lund
Postal address
Box 192, 221 00 Lund
Internal post code 30