Person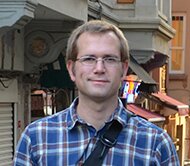 Doctoral Student, Assistant
History
Department of History
Contact information
E-mail gustaf.fryksenhist.luse
Mobile +46 70 582 35 96
Room
A:419 (doctoral student)
LUX:A419 (assistant)
Visiting address
Helgonavägen 3, Lund
Postal address
Box 192, 221 00 Lund
Internal post code 30
I have been a Ph.D. Candidate in history at the Department of History since September 2015. Before that I studied Medicine, English and archival science, and worked as a research assistant at the department (2013-2015).
My research is focused on Sweden, the Mediterranean and the Ottoman world in the period 1680-1830. The Ph.D. project Defiant Servitude. Consuls and free agents in Ottoman North Africa and the Levant, 1710-1770 aims at, by conducting comparative multinational archival research, examine and analyse the agency and various relations of consuls in Swedish service active along the Mediterranean frontiers. Special focus is set on George Logie (1694-1776) and his circle concerning trade, diplomacy and family/dynasty.
Other research interests include maritime history, Consular studies, global history, Ottoman studies and archival science.
Research
My profile in Lund University research portal
Other tasks and qualifications
Since autumn 2016, I am teaching a course in Peace and Conflict Studies (FKV A:12:1) at the Department of Political Science.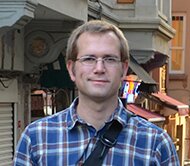 Doctoral Student, Assistant
History
Department of History
Contact information
E-mail gustaf.fryksenhist.luse
Mobile +46 70 582 35 96
Room
A:419 (doctoral student)
LUX:A419 (assistant)
Visiting address
Helgonavägen 3, Lund
Postal address
Box 192, 221 00 Lund
Internal post code 30