Person
Senior Lecturer
History
Department of History
Contact information
E-mail fredrika.larssonsvet.luse
Room LUX:A424
Visiting address
Helgonavägen 3, Lund
Postal address
Box 192, 221 00 Lund
Internal post code 30
Fredrika Larsson is currently a PhD-candidate in History and has a M.A in History and a BA (joint honors) in History and Peace and Conflict Studies. She has also been an exchange student at McGill University in Montréal in Canada taking courses in History, Political Science and Political Sociology (GPA 3.6). As well as her studies at McGill University she has also been an exchange student at University of Copenhagen and been a delegate at U21 Summer School with the focus of Conflict Resolution. In 2016 she was a panelist at the 21th ASN Conference in New York and presented at the Graduate Student Conference in Bielefeld. In addition to her research she also teaches at Peace and Conflict studies level 1 "Yesterdays and Tomorrow's war."
The main research question of her upcoming dissertation is what happens to the historical narrative during the peace process. Will the historical narrative change so it promotes peace or will the conflict be "added on" to the conflict thus prolonging i
In the Research Portal you can search and find information about all active researchers, units, publications, projects, infrastructures, and more, to get an overview of Lund University research.
My profile in Lund University research portal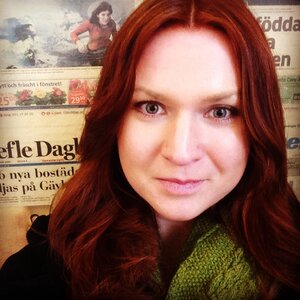 Senior Lecturer
History
Department of History
Contact information
E-mail fredrika.larssonsvet.luse
Room LUX:A424
Visiting address
Helgonavägen 3, Lund
Postal address
Box 192, 221 00 Lund
Internal post code 30